Podcast Skills Training:
Learn to plan, structure and present compelling podcasts
If you have recognised the huge potential value of podcasting to your organisation, that's a great first step.
Our podcast skills training will fast track your progress, helping you plan, structure and present compelling podcasts that connect you with your customers.
We take a flexible approach to course delivery, tailoring the agenda to meet your experience, and any specific needs and challenges you have.
Course benefits:
Gain a raft of insights from our experienced broadcasting professionals.
Improve your public speaking and presenting skills, on both sides of the mic.
Learn how to create a podcasting vision and style that's all your own.
Get 'hands-on': rehearse, record, listen back, discuss and learn.
Build the knowledge and confidence to achieve your podcasting goals.
Click here to book your training now


Note: our training focuses on the speech and content elements of a podcast, rather than the technical side of production.


Learn the secrets to professional podcast creation
There's no doubt that owning your own media output is a very effective way to engage and build relationships with your customers... but how do you do it well?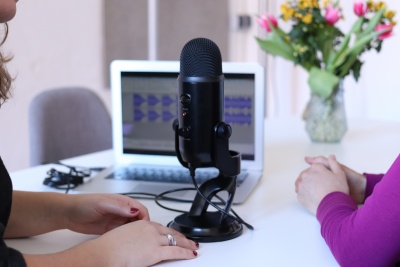 That's where the guidance of our experienced broadcast media trainers comes in: they have spent literally thousands of hours behind microphones.
Our podcast skills training arms you with the inside track on podcasting with many top tips from our specialists, like how using a 'show clock' can transform your broadcast, using show notes, and how to use graphics to sell your show.
When you complete your training session you'll know exactly what makes a great audio podcast, have clear objectives, and know the steps to take to create a powerful series of episodes.
You'll also get plenty of hands-on presenting practice, so you'll gain invaluable confidence and experience from the session.


Example course content: podcast skills training
We create bespoke training to meet your challenges: we'll discuss your needs and agree the exact content and approach in advance.
Example course content:
Introduction to podcasting
Planning and structuring content
Presentation tips
Rehearsing and recording podcasts, with discussion and feedback
Where next? How to go bigger and better...
To make the most of the training, each of our delegates does some simple preparation beforehand. As well as coming ready to discuss a topic of your choice, you'll be asked to bring examples of podcasts you like, so we can discuss and learn from them.


Book your podcast skills training with our professionals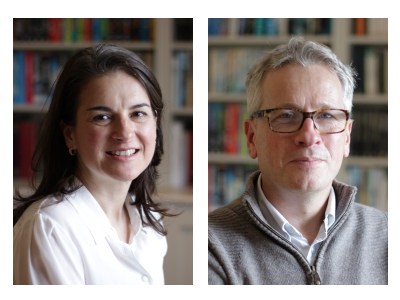 Your podcast skills training will be led by Claire Jaggard and James McDonald. Both are experienced journalists in print, online and broadcast media, as well as being empathetic trainers: they'll quickly put you at ease and help you banish any fears you may have around being behind a microphone!
Claire Jaggard specialises in improving voice and presentation skills. An Oxford graduate, she is an experienced journalist who was news editor for GWR (now Global) commercial radio stations in Nottingham and Derby, before moving into online journalism.
James McDonald has worked as a journalist in both radio and television. He began his career working for local radio stations in Birmingham before five years covering international news and current affairs for Radio Netherlands. In television, he has worked as a producer in BBC News production and outside broadcasting.

Click here to book your training now


Create portable, convenient access to your content
Podcasting offers a vital additional strand to your company's communications. Uniquely portable and convenient for audiences to access, podcasts enable you to share your message in a more personal and engaging way. Publishing your own shows offers many of the same advantages as video content, but with lower associated costs and fewer technical barriers.
Don't miss out on the value this can bring for your organisation: get trained and make sure your podcast channel is a resounding success.